Internationalization Support
Smart Map has been replaced by Google Maps
Please install the Google Maps plugin instead. ➡️
As of February 2021, the Smart Map plugin has been completely rebuilt and replaced with the new Google Maps plugin for Craft CMS. For more details, see here...
---
The documentation below is for historical reference only.
# Reorganize the Address Subfields
By default, the Address field is arranged according to American address formatting.
However, you can completely rearrange the Address subfields...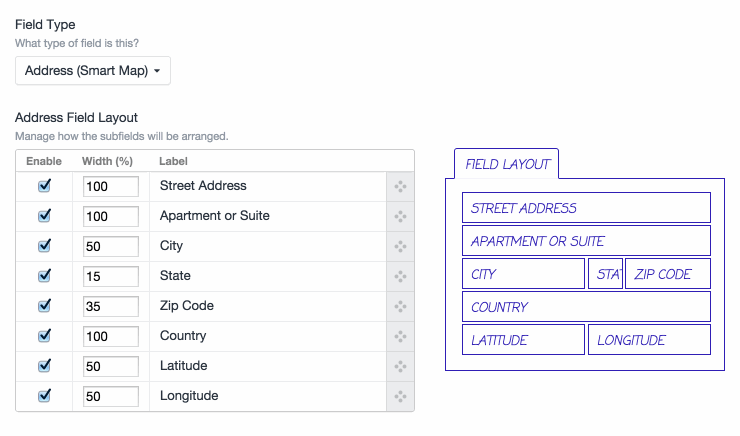 # Before

# After

# Any Language
The entire plugin is fully translatable. If your language isn't already included in the plugin, feel free to add your own!
You can use the following as a starter language file:
smartmap/translations/xx.php

# Street Name & Street Number
The Address field will automatically detect whether the street's name or number should come first, based on which country the address was found in.